0
The Experience
When it comes to foot care, your feet deserve the best of the best! This Best Seller Trio features our patented Pedi in a Box Deluxe 4-Step pedicure system in Lavender Relieve, Jasmine Soothe, and Mango Delight to refresh your feet and stimulate your senses. With clean and effective ingredients, these pedicure kits detoxify, exfoliate, cleanse, and nourish skin, resulting in hydrated, healthy, happy feet.
The Perfect Pedi For:

DIY At-Home Pedicure

Deluxe Spa Pedicure

Netflix & Chill

After a Long Workday
What's Inside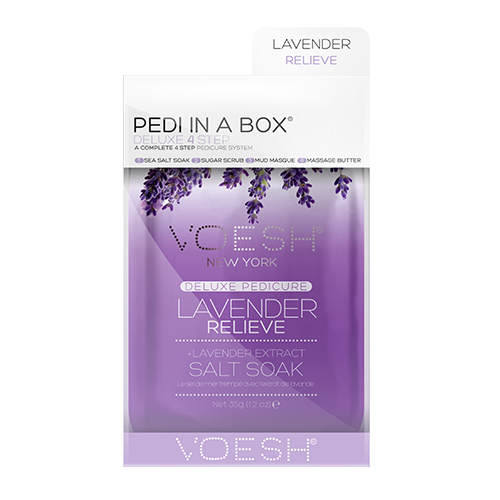 One Pedi In a Box Deluxe 4 Step Lavender Relieve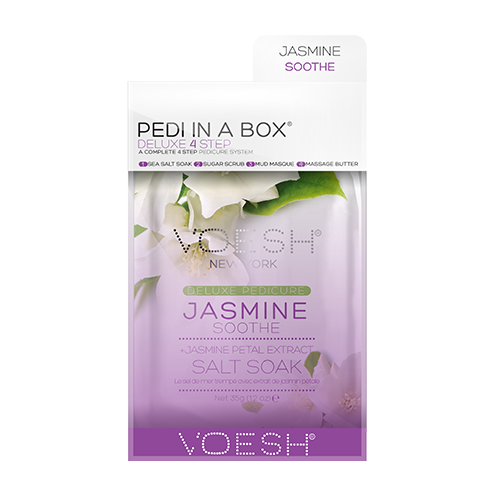 One Pedi In a Box Deluxe 4 Step Jasmine Soothe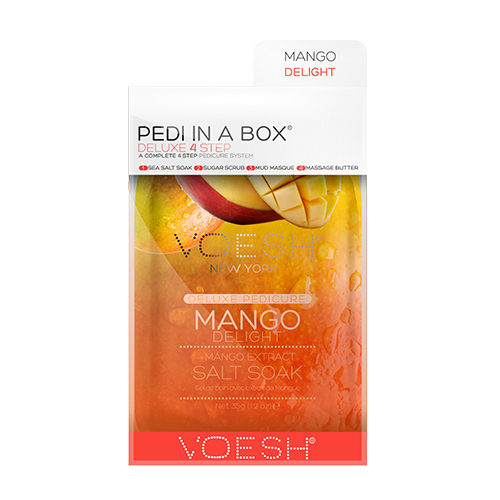 One Pedi In a Box Deluxe 4 Step Mango Delight
Shipping & Returns
VOESH.com orders are typically processed within 2-3 business days, Monday-Friday (excluding weekends and holidays). Orders placed after 1pm EST will be processed the following business day. You'll get a shipment notification email with a tracking number as soon as your package ships. We ship with UPS and USPS and U.S. orders take about 3-5 business days to arrive after shipping.
We want you to love our products as much as we do. However, if you are not totally satisfied with your purchase for any reason, please send us an email to cs@voesh.com within 30 days of your purchase and we will be happy to assist you with an exchange or return.
DISCOVER THE VOESH DIFFERENCE
Since 2012, it has been our mission to deliver clean, hygienic, and luxurious spa treatments to all with 100% vegan, sustainably sourced ingredients and convenient, pre-packaged products. Experience VOESH at home, in the salon, or anywhere in between!
Cart Empty
Your Cart is empty