0
Frequently Asked Questions
Questions? We've got answers!
PRODUCTS
What is VOESH?
VOESH is a vegan skincare and wellness brand that was created in 2013 by founders Vera Oh and Joseph Choi. Our mission is to make the spa industry more honest, transparent, innovative, and safer for salon professionals and salon-goers. We are the innovative creators of the patented, pre-packaged Mani in a Box and Pedi in a Box, Collagen Gloves and Collagen Socks, and more products designed to treat your hands, feet, and body, and to promote overall wellness. Our clean, hygienic products are intentionally formulated with good-for-you ingredients, satisfying textures, and blissful fragrances so you can feel confident about what goes on your skin or your clients' skin. #ChooseClean
Are VOESH products for me?
We work hard to make sure that VOESH products are suitable for all skin types! We offer clean and conscious skincare products to boost your mood and address all of your skin needs and concerns. 
Elevate your salon services or upgrade your at-home self-care routine with our one-of-a-kind spa treatments. Click here to find the right products for you!
Can I use VOESH products if I'm pregnant or nursing?
Our products are 100% vegan and contain only clean, safe ingredients, however, everyone's pregnancy experience can be quite different. We suggest visiting your doctor for a personal recommendation on the best course of action. You can find the full list of ingredients on every product page, so you can consult your doctor before making any changes to your usual routine.
How can I find out more information about a product?
You can learn all about our products on their individual product pages. If you have any additional questions, please feel free to email us at info@voesh.com.
What is the shelf life of my VOESH products?
All of our products have a minimum shelf life of two years, and many have a three-year shelf life for you to enjoy them longer! If you'd like to know the exact shelf life of one of our products, feel free to send us an email at info@voesh.com.
Where can I purchase VOESH products?
VOESH professionals can purchase our products through local professional distributors, SalonCentric stores, faire.com and on our website, voesh.com. VOESH consumers can purchase our products on voesh.com, amazon.com, walmart.com and riteaid.com. Our products are also available at select Rite Aid, Target, and Kroger stores.
Can I sell the products on my own site?
Your purchase of VOESH products should only be for your personal use. By purchasing VOESH products, you agree not to resell or distribute them for any commercial purposes. If we have reason to believe that your order is not solely for your personal use, we may cancel your order.
For retail inquiries in the U.S., please contact us at ussales@voesh.com. For international retail inquiries, please contact us at international@voesh.com.
SHOWER
How do I install the Vitamin C Shower Filter?
Installing our Vitamin C Shower Filter is quick and simple. To learn how to install our shower filter, watch our helpful installation video here.
What are the key ingredients in this shower filter?
Key ingredients are Vitamin C, vegan probiotics, oatmeal powder, hyaluronic acid, coconut oil, tea tree oil, and avocado oil. Our products are carefully formulated with only clean, vegan ingredients that are safe for your skin. We never use harmful toxins or chemicals.
Is the product safe for all skin types?
Our Vitamin C Shower Filters have passed the product challenge test, residual chlorine test, skin irritation test, and contain sediment filters following the U.S. FDA 21 cfr 177.1630. We are PETA-approved, 100% vegan, and cruelty free.
Is it ok if I wash my mouth or swallow the filtered water?
Our Vitamin C Shower Filter is made with 88%-92% naturally-derived ingredients. However, this product is not intended to be used as food or beverage. Please be careful and avoid swallowing as much as possible.
Is it safe for pregnant women & children to use?
For those who are in the early pregnancy stages, please use with caution as everyone's experience is different, but we assure that there are no ingredients that are harmful to pregnant women. We recommend that you consult with your physician about all of the ingredients before purchasing this filter. If you are sensitive to scents and aroma oils, we do not recommend using this shower filter.
Our Vitamin C Shower Filter is safe for children. Please test your child's hands and feet for allergic reactions before using the product in the bath. All our shower filters have passed skin irritation tests and contain sediment filters that match the U.S. FDA standards. However, if your baby suffers from some serious skin conditions, we advise contacting a dermatologist in order to get the most specialized help possible. 
Is it safe for pets?
Our products are designed to be safe on people and they are also gentle on pets. However, keep in mind that even gentle human shower products are less ideal than the ones designated for pets. If you wash your pet often it's best to stick with regular tap water or pet shower filters or products.
Is it safe for color-treated hair?
Yes, our Vitamin C Shower Filters actually help to preserve your color-treated hair by removing chlorine and harmful toxins that strip away color and moisture.
How long does it last?
Our Vitamin C Shower Filter effectively filters 7,200L (1,900 gallons) of water, which is an average of 110 showers. The period of use may vary depending on the environment and person, such as usage time, number of people, and water pressure. Once the Vitamin C Shower Filter is opened, please be sure to use no longer than 3 months.
When do I know to change the shower filter?
There is a visible gauge on the side of the shower filter. Once the vitamin gel is empty, you may change it.
Why is the shower filter color changing to orange/brown?
In order to remove chlorine, this product contains a high concentration of Vitamin C and may turn brown/orange as it oxidizes. Please note: It is still safe and effective for use.
Does this shower filter work for all shower hoses?
Our Vitamin C Shower Filter follows the NPT (National Pipe Thread) standards and it can be generally installed in all shower hoses. In the case of special shower heads (ex: mounted), it cannot be used. If it does not fit into your shower head, do not forcefully insert it and please connect through the faucet instead.
How long is the shelf life and how should I store this product?
recommend using it within six months after opening. Vitamin C can be oxidized when it comes into contact with air, so please use the opened filter until it is finished without detaching it. If you must detach it, drain and seal the used product and store it away from direct sunlight, or refrigerate and reuse as soon as possible.
Does it also remove Calc in water?
Our Vitamin C Shower Filter contains two layers of sediment filter, which effectively filters out the water impurities. However, depending on the water quality by country and region, there may be some differences in the degree of filtering. Granular calcareous can be removed, while ionized calcareous components cannot be removed.
Can I use this water to refill a humidifier?
The filtered water contains vitamins and other ingredients. If used as refill water for humidifiers, discoloration may occur in the humidifier. Since this product is designed for shower use, we do not recommend it for other uses.
Can I give this water to plants?
No, our shower filter contains vitamin C and other various active ingredients mainly for skin. The concentration will not be high because the ingredients are diluted in water, however, each plant may have different reactions. Therefore, we do not recommend using it for any purpose other than showers.
INGREDIENTS
Are VOESH products clean?
Yes! Our products are formulated with only clean and vegan ingredients that are healthy and safe for your skin, such as natural extracts. At VOESH, we are committed to upholding the healthiest and safest standards. We are certified by PETA and registered with EU CPNP and UK SCPN. We proudly exclude all 1680+ EU-banned ingredients, plus an additional 400+ questionable ingredients…because everyone deserves better beauty. We will continue to evolve and improve our formulas based on scientific research in order to bring you the cleanest and best ingredients for your skin health and overall well-being. 
Are your products vegan?
Yes, all of our skin-loving products are 100% vegan and will deliver visible results you'll love. We only formulate with clean, ethically sourced, sustainable and honest ingredients that are dermatologist-tested and proven safe and effective.
Is VOESH cruelty-free?
Yes! We're proud to be registered by the People For The Ethical Treatment of Animals (PETA). We never have and never will test on animals, nor do we ask third parties to conduct animal testing on our behalf.
Are VOESH products certified organic?
We use certified organic ingredients in our formulas, although our products themselves are not certified by USDA or any other organization dealing with organic certification. We understand "organic" doesn't guarantee if a product is good for skin and actually works. We selectively choose high-quality organic ingredients to make our products more effective and safe. The true measure of safety and efficacy in skincare products can be found in transparency and potency of the ingredients themselves.
Where are your products made?
VOESH products are formulated and manufactured in GMP/ISO-certified factories in South Korea.
How are VOESH's products tested?
All of our formulas are dermatologist-tested and evaluated by third-party, independent cosmetic labs to ensure they are safe for use. All of our ingredients are thoroughly tested by our labs and then refined and treated for optimal topical use. 
What does fragrance do for VOESH products?
Our goal is to provide a happy and relaxing spa experience every time, and we believe that fragrances can have a positive impact on your overall mood and well-being. All VOESH products use HICC-free, non-toxic, IFRA-certified fragrances for a safe aromatherapy experience. Our scents smell good and are safe to use.
ORDERS
How can I check the status of my order?
Once your order has shipped, you'll get an email within 24 hours from cs@voesh.com with the tracking information. Please note that it can take up to 48 hours for the tracking information to be updated. You can also check your order status in the orders section of your account page.
I'm having trouble with a promo code.
We're sorry to hear that. As a reminder, only one discount code can be applied per order and each code can only be used once per customer. Please note: Some restrictions may apply.
If you're still having trouble, please email us at cs@voesh.com and let us know what's in your cart so our customer service team can help.
Do you offer VOESH gift cards?
Yes! We offer VOESH e-gift cards ranging in value from $25-$100. Simply purchase the e-gift card for the amount of your choice and place your order. Discount codes cannot be used towards the purchase of an e-gift card.
Shortly after your order is received, you will get an email with your unique code and redemption instructions. If you're gifting this to someone else, just share the code with them!
To redeem your e-gift card, use the code provided in the promo code box at checkout. Once you add the code, you will see the balance deducted from your order's total.
Where can I get samples of your products?
We include select free samples with purchases on Voesh.com unless you opt not to receive them. Our Mani in a Box and Pedi in a Box kits are a great place to start for your first VOESH experience.
Does VOESH offer any discounts or promotions?
We offer all first-time buyers 10% off their first order when they subscribe to our email list. You can subscribe by filling in your information on the bottom of our homepage. You'll receive a confirmation link from cs@voesh.com to the email address you provided. Please click it and be on the lookout for your 10% off code in your email within 48 hours. Make sure to check your spam/junk folders!
By joining our email list you'll get access to our exclusive offers, flash sales, special giveaways, and much more sent directly to your inbox or phone.
What payment methods do you accept?
VOESH.com accepts all major credit cards, PayPal & VOESH e-gift cards.
Please note that PayPal will default to shipping to the address associated with that account, so be sure to double check your details before placing the order!
Can I cancel or change my order?
VOESH cannot alter an order once it has been placed. This includes adding or removing any items in the order, or changing the shipping method.
If you need to update your address or cancel an order, email cs@voesh.com ASAP. Our customer service team will do their best to stop the order, however, this is not guaranteed.
Help! My order is incorrect/damaged/missing.
We're sorry to hear this! All of our orders are packed and shipped with love, but if there is something wrong with your order, please get in touch with our customer service team and we'll work to make it right. 
If your tracking says your package has been delivered but you can't find it, first check with anyone else in your home who might have moved it. Still no luck? Let us know at cs@voesh.com and we'll be happy to help. Please include photos of your packing slip and any damage.
DELIVERY
How do I qualify for free shipping?
We offer free shipping for all domestic U.S. orders over $35! The order must total $35 after any discounts are applied and before taxes are added. 
This offer only applies to end users. Offers for salons and licensed professionals are separate.
When will my order ship?
Orders placed at voesh.com are typically processed within 2-3 business days, Monday-Friday (excluding weekends and holidays). Orders placed after 1 p.m. EST will be processed the following business day. You will receive a shipping notification email with a tracking number as soon as your package ships. We ship with UPS and USPS. U.S. orders typically arrive 3-5 business days after shipping.
Where does VOESH ship to and from?
VOESH.com orders are shipped from the Northeastern United States to anywhere in the United States & Puerto Rico. At this time, we do not ship anywhere in Canada, to abide by Quebec's Bill 96 French language requirements.
Do you ship internationally?
VOESH does not ship internationally at this time, but we're working on expanding to make this happen. On the other hand, VOESH is available in salons around the world! Make sure to check salons near you to see if they carry our products.
RETURNS
What is your return policy?
We're confident you'll love your VOESH products, but if you're not completely satisfied with your order for any reason, please let us know and we'll be happy to help. We stand behind our products and offer hassle-free returns within 30 days of your purchase date. For any questions or concerns, you can email us at cs@voesh.com or submit a return request here. Once the return is processed, we will credit your original form of payment, minus the cost of shipping. We're sorry, but shipping fees are non-refundable.
Please note: Single-use products, such as our Mani in a Box, Pedi in a Box, Collagen Gloves and Collagen Socks, are only eligible for return if they are unused and in the original packaging. Any discounted sets or bundles are final sale and ineligible for return.
How long does it take to process a return?
Returns take about two weeks to process, including transit time to our warehouse. Once the return is processed, we will credit your original form of payment. Credit card refunds usually take 5-10 business days to appear on your statement. 
WHOLESALE
Do I need a professional license to be a VOESH pro?
Yes. In order to gain access to exclusive professional resources and place an order, we must verify your cosmetology license, business license, or beauty school student enrollment. 
How do I register as a VOESH pro?
Registering as a VOESH pro is simple! Please visit our Pro Registration page and fill out the form. The verification process is typically completed within 24-48 hours. You will receive an email confirmation once your registration has been approved.
Can a cosmetology student purchase from your site?
Yes. Cosmetology students can register for an account by providing the name of their school and uploading a photo of their student ID. The verification process is typically completed within 24-48 hours. You will receive an email confirmation once your registration has been approved. 
How can I place an order?
Simply log in using your approved VOESH pro account and access our shop 24/7. Questions about order processing? Click here.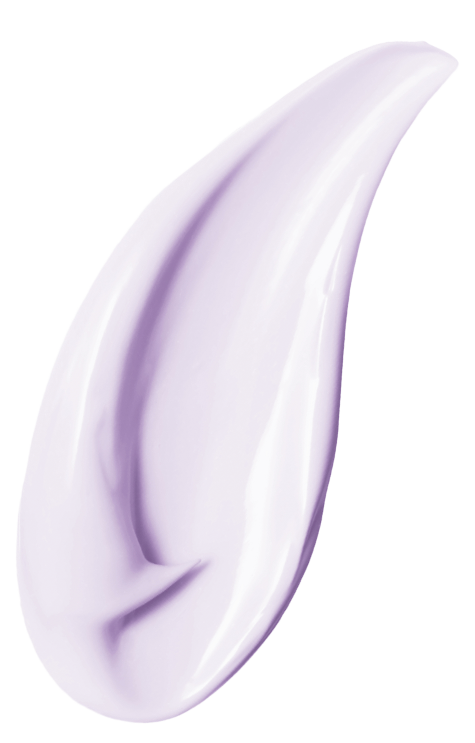 Cart Empty
Your Cart is empty