0
The Experience
Say goodbye to those "my feet are killing me" moments, and hello to minty-fresh, relieved feet! Kick back and relax with our minty fresh foot masks infused with tea tree, mint, phytoncide and cica leaf — an instant refreshing relief for tired, overworked feet! Indulge in an ice-less ice massage and fight off funky foot odors with this cooling & odor relief treatMINT socks duo! This value pack includes a pair of our intensive cooling therapy knee high socks and a pair of our refreshing odor treatment socks to help soothe tired, overworked feet after a long day.
Perfect For:

After standing for long periods

Nourishing & soothing your legs

With removable toe-tips for at-home pedis

The end of a long work day

When your feet feel hot or sweaty

After a run, workout or hike
Fits up to 11" (279mm) foot & 16" (400mm) calf.
What's Inside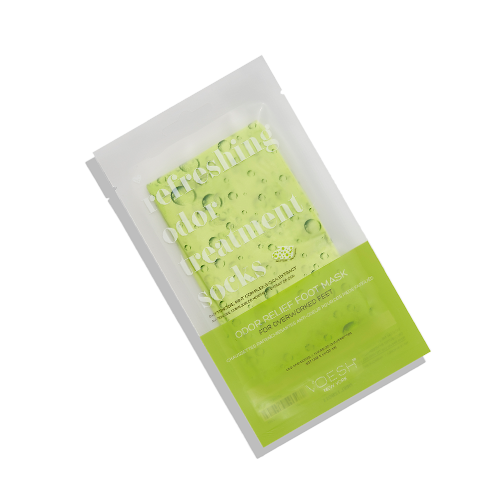 ONE PAIR OF ODOR RELIEF TREATMENT SOCKS
Made with 3+ MINT BLEND, PHYTONCIDE, CICA LEAF, and SHEA BUTTER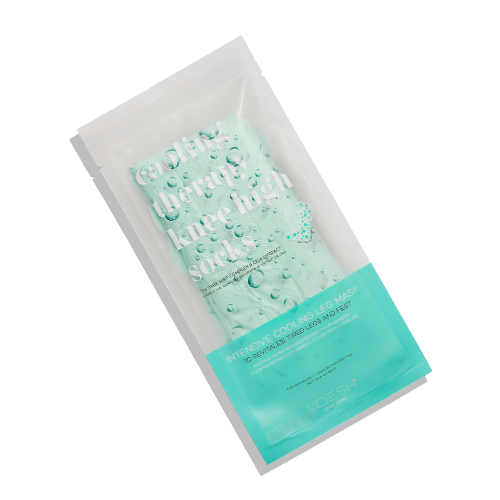 ONE PAIR OF COOLING THERAPY KNEE HIGH SOCKS
Made with 10+ HERBS & MENTHOL, 3+ MINT & TEA TREE BLEND, CICA LEAF, and MACADAMIA & ARGAN OIL
Shipping & Returns
VOESH.com orders are typically processed within 2-3 business days, Monday-Friday (excluding weekends and holidays). Orders placed after 1pm EST will be processed the following business day. You'll get a shipment notification email with a tracking number as soon as your package ships. We ship with UPS and USPS and U.S. orders take about 3-5 business days to arrive after shipping.
We want you to love our products as much as we do. However, if you are not totally satisfied with your purchase for any reason, please send us an email to cs@voesh.com within 30 days of your purchase and we will be happy to assist you with an exchange or return.
DISCOVER THE VOESH DIFFERENCE
Since 2012, it has been our mission to deliver clean, hygienic, and luxurious spa treatments to all with 100% vegan, sustainably sourced ingredients and convenient, pre-packaged products. Experience VOESH at home, in the salon, or anywhere in between!
Cart Empty
Your Cart is empty